Our Current Line-Up
We have different models to suit your different needs
Let us help you save your hard work and materials!
Our Partners
Used worldwide by:
Embroiderers
Interior Decorators
Tailors
Drapery Specialists
Auto Seat Upholsterers
Furniture Upholsterers
Hospitals
Furriers
Alteration Shops
Garment Manufacturers
Leather Boot Manufacturers
Shoe Manufacturers
Home Makers
A must for anyone who sews!
Peggy's Stitch Eraser® Is Here to Help You!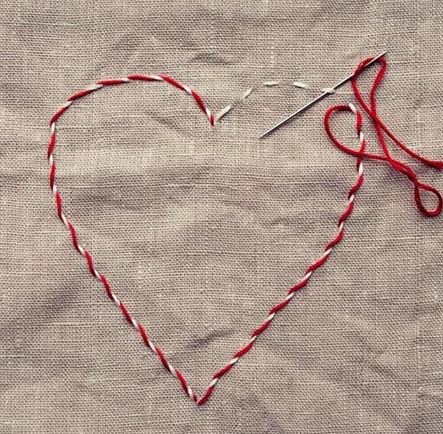 Testimonials
What do our customers think about our Stitch Erasers?
I have been using a Peggy's Stitch Eraser for 20 years. It finally wore out. So, I did not hesitate to buy a new one. Great product.
A lifesaver!!! Take you time, slowly and carefully, and all the stitches will be gone!!! Highly recommended!!!!
I have been considering buying this for a while, but thought the price was a little too extravagant. I finally decided to go ahead and order it. I used it today on an embroidery project that I had done wrong. I cannot say enough about this product. It worked extremely well and I had the embroidery stitches out in no time. I have thrown away lots of projects over the years because I always got a hole in the fabric trying to remove the embroidery. This worked very well and it was fast. I am extremely satisfied. I would highly recommend it. There is an excellent video on UTube showing how to use it. This will be one of your favorite tools.
I love this thing! Once I figured out how to use it, I fell in love. I didn't really get the hang of it right away, but after watching some videos I figured it out. It is easiest to use when the item you're unstitching is still tightly hooped. I buzz through the stitches on the back of the item, and then turn it over and rub my fingers over the stitches and they just come right up! It has saved my life many, many times!
Perfect to remove accidental errors! I own an embroidery company. I have embroidered someones design upside down on their handmade items. YIKES! Thanks to Peggy's Stitch Eraser, I was able to remove the machine embroidery and correct the design. This is expensive, but it quickly paid itself off. It does take practice to use. The teeth are sharp and will quickly eat through the embroidery threat AND fabric. Just be mindful and know when to stop shaving, before you ruin the fabric. This beats picking threads apart by hand!
I have done many embroidery removals by hand and this made it much faster! There is a bit of a learning curve, especially if you have never used an electric razor. How you hold it makes a difference! But overall has saved me so much time and hassle!
About Us
Peggy's Stitch Eraser® is the original Stitch Eraser® tool designed by an embroiderer for embroiderers. It is used to remove stitches from embroidery and all types of stitch patterns.
The founders of Peggy's Stitch Eraser were in the embroidery business, and they were constantly frustrated when there was a mistake in an embroidery job from the machine or other causes. The normal result was that the garment or other item with the stitches had to be thrown away because there was no effective way to remove the embroidery stitches without damaging the item.
They say the best inventions are born out of necessity. So it is with Peggy's. Determined to find a way to prevent the expense of throwing away products, Mr. Mathis began working on a solution. After many attempts and fine-tuning, he developed a product that can remove embroidery stitches without harming the garment, so the garment can be used again. The cost savings were tremendous for their embroidery business. It did not take long for the competition to notice, and they all wanted their own device to remove the stitches from embroidery
User Guide – Stitch Eraser
Click on the link below to view Information and User Guides for our Current Product Line.
Our Products
We carry different products to fit your different needs